Songwriter and composer

Keyler has a special liking for words. She has worked a lot with words and lyrics, and being able to combine this with her own musical compositions gives her immense pleasure. A very intense and painstaking work, she finds it is a great gift and strength to be able to do just this.

Her music genre is blues and folk rock but also Pop and Jazz, and the music is pervaded by her own emotions. The Keyler music is both temperamental, energetic and sentimental. She is uniquely interested in her audience and you will experience her as the artist together with whom you passionately immerse in the music.


Beathe Keyler wrote/composed about 30-40 songs from 1993 up till 2006, most of them with English lyrics and released some of them in 2006. She composed some of them together with the guitarist Frank Bjørø, drummer Atle N. Nilsen and bass player Roger Langvik, a collaboration (of the Years 2000-2002) which gave her an extra boost on the musical path. Roger Langvik also recorded her debute album in his studio in Gothenburg (Sweden) in 2006 and did a great work both as a technician, co-musician, mixing and finding the right musicians to join her recordings of the Come on home album.

Beathe Kuchler started to perform as B. Keyler in 2006, and founded her own band in 2007:
B. Keyler Band.
She writes her own music & within many different genres. Blues, Rock, Jazz, Pop, World and Soul.
The Band members takes part of the Keyler music making production from early on and makes it complete together with Beathe. Normally B. Keyler perform NEW SONGS LIVE to the audience with her BAND long time before the recording steps begins.
Why?
To try them out on you, of course, but also to get the new songs tighter and more personal!

HERE`S THE B.KEYLER BAND (BKB) MEMBERS IN STUDIO 2012: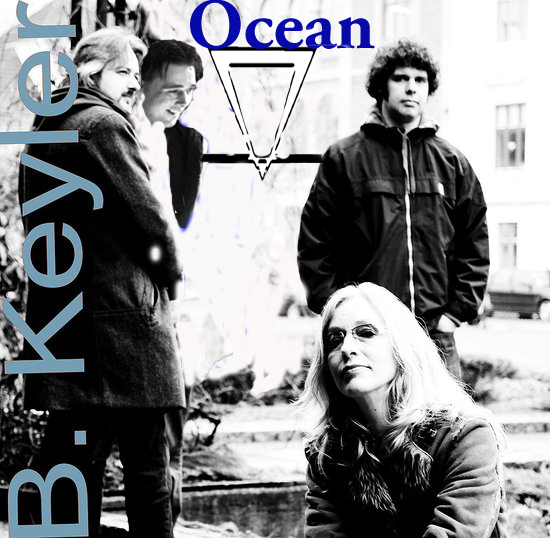 Jens Ove "Nighthog" Halvorsen ; El.Guitar
Chriss "E" Krüger; Bass
Sjur Paulo "The Beater" Hansen; Trommer, Backing vocals
Beathe Keyler; Lead Vocals, Guitar, Harmonica, Bodhran


B. Keyler Band was lucky to get the El. guitarist Jens Ove "Nighthog" Halvorsen again the summer 2011 and all musicians went in the studio Nov.2011 to record the 4 brand new tunes of "Ocean".
B. Keyler released some singels (Take the ride) in 2015 and (Shot) in 2016. Both recorded and produced by Julian Werner Wentzeck (Beathes oldest son) as a taste of her third Album/CD "Echoes" in 2017.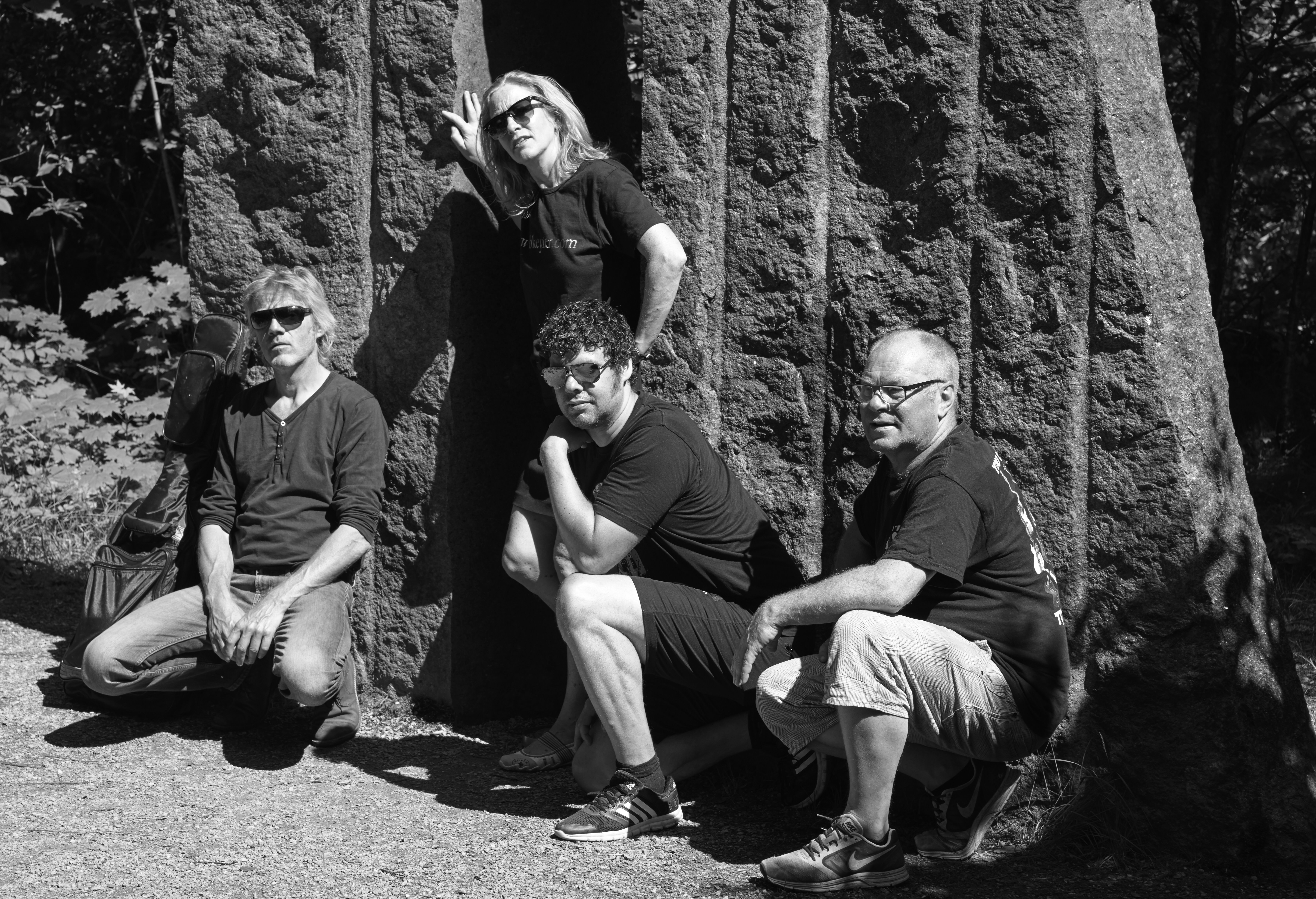 Here`s B. Keyler Band 2017 - HI-RES-PHOTO. This members recorded and released B. Keylers "Echoes" Album/CD in October 2017- Photo by Terje K. Rasmussen (2017)
Frank Bjørø (El. guitar/Choir), Beathe Keyler (Guitar/Lead Vocals/Synth/Harmonica), Sjur Paulo Hansen (Drums/Choir) and John Andrew Brottemsmo (Bass/Choir)
Most of the "Echoes" Album/CD 24.10.2017 was recorded at Beatstone Studio in Bergen.


Musicians who play/played live or in studio together with Beathe Keyler in 2007- untill today:

John Andrew Brottemsmo (Bass, Backing vocals, 2012- )

Frank Bjørø (El. guitar, Backing vocals, 2009, 2014- )

Victor Piela (El.guitar, Backing vocals, 2014, 2018- )

Atle N. Nilsen (Drums, Backing vocals, 2008,2018)

Sjur Paulo "The beater" Hansen (Drums, Backing vocals, 2007-2017)

Chriss Krüger (Bass, 2007-2012)

Jens Ove Halvorsen (Bass, 2008 and El. Guitar, 2009-2012)

Jan Tommy Stange Jensen (El.Guitar, Backing vocals, 2007-2012)

David Brottemsmo (Drums, 2012)

Geir Svensson (Drums, 2009)

Bård S. Larsen (Bass, 2008)

Espen Andersen (Drum, 2007-2008)

Adolfson (Saxophone, 2007)

DISCOGRAPHI:
B. Keyler THIRD ALBUM/CD "ECHOES" released 24. october 2017, 8 Keyler songs.
B. Keyler Singel "Shot" released 27.May 2016, 1 Keyler song
B. Keyler Singel "Take the ride" released 1.December 2015, 1 Keyler song.
B. Keyler EP/CD "OCEAN" released 27 April 2012, 4 Keyler songs.
B. Keyler SECOND ALBUM/CD " Organic" released 16 January 2009, 9 Keyler songs.
B. Keyler EP/CD "Seven Stars" released 24 June 2008, 4 Keyler songs.
B. Keyler DEBUTE ALBUM/CD "Come on home" released 30 March 2006, 11 Keyler songs.


Beathe Keyler received great reviews and her music was compared to KT Tunstall, Rory Blocks and Bonnie Raitt.

She got the nick name "A FEMALE VAN MORRISON!" by the music journalist Rock Engh Roll in his review from 2007!


All of the albums of B. Keyler containes 4-8 pages CD-booklets with lyrics enclosed:
Here`s some lyrics from Beathe Keylers music productions